DAQS Autodesk Forge plugin
The DAQS Forge pluign gets installed on the customer's Autodesk Construction Cloud / BIM360 Common Data Environment. This plugin can't do anything by itself! It is up to a user with the appropriate credentials to instruct Forge to retrieve a copy of the plugin and a copy of a published Revit file to send to the Autodesk Forge servers. On the Autodesk Forge servers a special version of Revit is started that loads the DAQS forge plugin. After the model is loaded into Revit then the plugin starts to work and creates a data extraction and saves the data into a json file. The json file is then send to DAQS.IO servers for analysis. After that all data is deleted from the Autodesk Forge servers!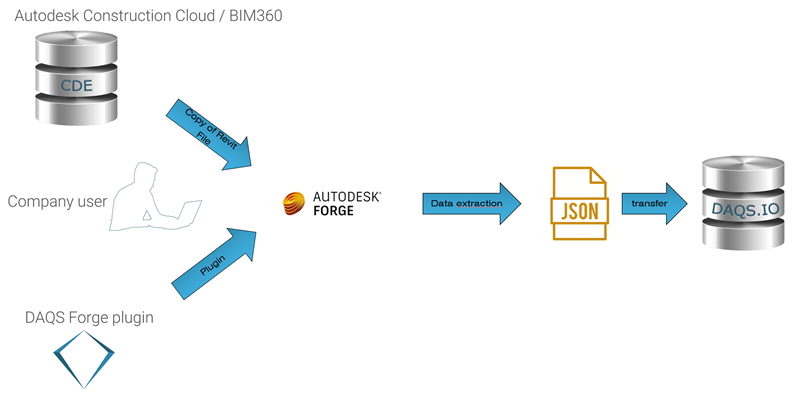 Important to understand:
DAQS does not store your Revit files.
DAQS can not recreate a Revit file from the json file.
DAQS analyses published Revit files.
The DAQS forge plugin does not work on 'live' models and therefore DAQS does not have any influence on your production work.
Without data, perception is reality!

John
DAQS
DAQS stands for:
Data Analytics and Quality Service
and we stand for:
helping you to create and use the best Building Information Model.