Project rules for validation
DAQS provides many out-of-the-box rules for Revit models to be checked upon. These rules check models for performance issues, best practises and confliciting parameters. DAQS also offers models to be checked upon standards like naming conventions and country specific rules.
The rules are hosted on the DAQS servers so that every collaborator can use the same set of rules and that the cloud and local rules are the same as well.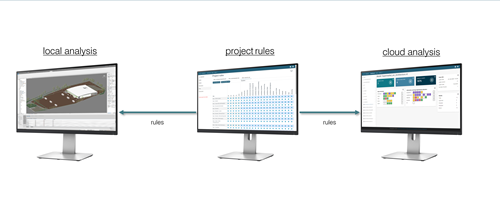 The result are either directly shown in Revit (local analysis) or in a dashboard accesible by any browser if a users has the necessary credentials.