Michel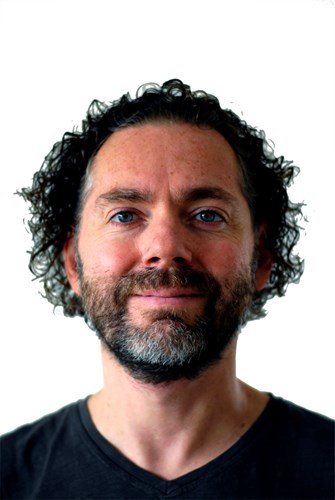 I am a passionate .Net developer with over 16 years of experience in software development.
In 2000 I started at a small software company and after 5 years I made the switch to a large software company. There I worked on an assignment for Shell for 7 years. I then worked at Qurius / Prodware and completed various consultancy assignments (BDO, Dockwise, Jonker and Schut). After a year, I switched to Greenchoice and helped build in-house software for three years.
In 2016 I started freelancing. First a nice assignment for the nutrition center from 3PO. Here I have written the 'back' for the 'Do I choose healthy?' app. Then I co-wrote an application at Baker Hughes for six months that visualized data from drill heads. Subsequently helped DSW for over 2 years on their expense claim system. And also worked as a scrum master for DSW for six months.
My work experience is mainly focused on writing .Net software (with Javascript). I particularly like the entire process from 'what does the customer want' to delivering good and tested software. I strive to deliver well-maintained, tested and user-friendly software. I use the SOLID principles and I use unit tests to guarantee the quality and maintainability of my code. Code must be future-proof. By delivering readable and easy to maintain software, you are always ready for new wishes and changes from the customer.
I enjoy sharing knowledge (coaching, organizing / giving knowledge sessions and coding dojos), all the more because I always learn a lot from these types of sessions. I am also good at maintaining and / or introducing quality within the software process. Consider, for example, scrum, unit testing, and the delivery of readable and easy-to-maintain code. I am also a real team player.
Methods and techniques that I master:
- C #, JavaScript, VB.Net and some Python
Windows apps: WinForms, WPF
- Web apps: ASP.Net, MVC, Ionic, Angular
- Web services: WCF, REST
Database: MSSQL, Oracle
Unit testing: nUnit, xUnit, msTest, FluentAssertions, MOQ, AutoFixture, TTD
- (Anti) Design patterns, OO, SOLID,
- Certified Scrum Master (PSM I Certification)
- Writing functional specs / User Stories
- UI design
- Conducting Coding Dojos and knowledge sessions
- MCPD .Net 2.0 certified since 2008.

Daniel
is an implementation consultant for Revit, specializing in analyzing Revit models for customers who want to improve performance or data quality. He is also living both in Holland and the Netherlands. Mark
is a software developer with more than 10 years of experience and specialized in web applications and also lives in the Netherlands.
Without data, perception is reality!

John
DAQS
DAQS stands for:
Data Analytics and Quality Service
and we stand for:
helping you to create and use the best Building Information Model.